By Ashraf Abdul Wahab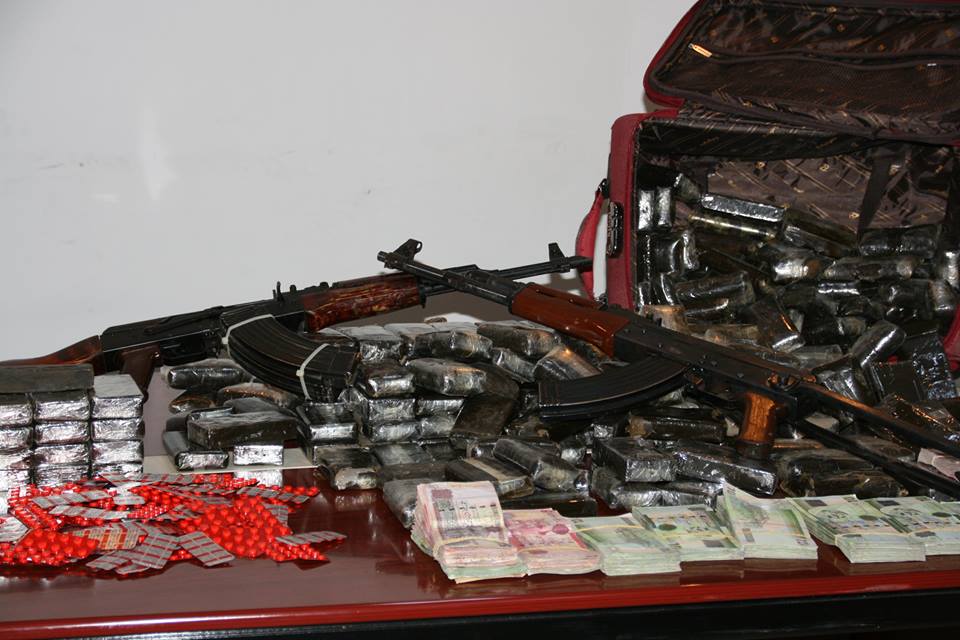 Tripoli, 14 April 2014:
The Ministry of Interior's Drug Combat Unit (DCU) has seized cash, weapons and controlled substances . . .[restrict]in a crack-down on a Tripoli drug gang over the last two days.
The DCU confiscated some 54 kilograms of hashish, 1450 illegal pills and two Kalashnikovs along with LD 27,000 as part of an ongoing investigation into a drug smuggling operation based in the capital.
Members of the gang arrested in the drugs-bust have been transferred to the prosecutor's office to await trial. [/restrict]